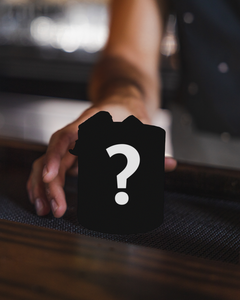 National Vodka Day: Build-Your-Own Cocktail With SOCIAL HOUSE® Vodka
In celebration of National Vodka Day, SOCIAL HOUSE® Vodka is going big this year. We're hosting a National Vodka Day Celebration, and you're invited to be a part of the behind-the-scenes process! We'll be featuring a signature craft vodka cocktail mixed up by our very own followers - that's right, you guys! Want to learn more about how you can be a part of the SOCIAL HOUSE® Vodka cocktail creation? Keep reading! 
How Does It Work?
Those who participate will get to choose between two different cocktail ingredients or instructions each day that they would like to see in the final signature cocktail. Cast your vote to choose your desired craft vodka cocktail ingredients by selecting which option you prefer, and by the end of the week, an exquisite cocktail creation will be unveiled!
Be sure to check our Instagram stories daily for updates on the poll!
Follow Along On Our Social Media
All you have to do to be a part of our SOCIAL HOUSE® Vodka cocktail creation is by following our social media! We will be hosting the week-long voting event through our Instagram Stories, allowing anyone interested in participating easy access to voting! By keeping up with our Instagram Stories, you'll be able to see which ingredients are in the lead, updates, and other information about our vodka distillery!
National Vodka Day Celebration
You know that SOCIAL HOUSE®Vodka doesn't just stop there. With the hand-selected ingredients and instructions for crafting the personalized cocktail, our bartenders will be hard at work designing and creating the customized beverage. This beverage will then be unveiled at SOCIAL HOUSE® Vodka's National Vodka Day Celebration on October 4th from 5 p.m. to 12 a.m. The crafted cocktail will be the featured beverage at The PumpHouse 1906™, not only for the night, but for the rest of October.
The National Vodka Day Celebration will entail smooth spirits, live music, delicious food available for purchase, and a grand time to be had by all. To learn more about the event and to RSVP, visit our Facebook page here.
SOCIAL HOUSE® Vodka | Eastern NC
We can't wait to see what our followers whip up for our SOCIAL HOUSE® Vodka's National Vodka Day celebration! We know that our followers have great taste, so creating a deliciously unique craft vodka cocktail will be a walk in the park for our followers! Don't forget to follow our social platforms and cast your vote on our Instagram Stories each day! Good luck, and happy mixing!
---